Contact
Made to Fit
Trading. Individual production, automation, testing and documentation.
The made to fit-principle of Göttgens
At the beginning of our made to fit-principle there was the exact idea of our founder: "So that we can make obtaining the perfectly fitting industrial valve for your application as easy as possible, we have to offer more than a wide range of products from different German and European brands. We have to obtain a complete overview of the industrial valve using our own technical know-how, our own manufacturing expertise and our own perspectives proposal in testing and examination procedures. So that we can obtain the requirements to offer an individual solution".
These are the considerations we describe as the made to fit-principle today. They fit our time today more than ever. A time in which more and more complex regulations and testing standards are part of choosing the perfect product. And a time in which the request for automation and special capabilities for industrial vales keep getting bigger and bigger. Requests that we are able to fulfil with the following components of our made to fit-principle all around the industrial valve.
Consulting at eye level

Our experienced consultants are troubleshooters and problem solvers. They advise choosing the perfect valve and understand their technical tasks and problems in the process chain. Therefore they use the know-how of a competent and strong inside sales team, which is working based on a knowledge database containing more than 10.000 technical solutions.
Single solutions and complete ranges

Send us the requirements of your installation beginning from pressure gauges to safety valves. We are able to provide everything from one single source for you. We will acquire the offer of a bundle using our wide product range.
Testing standards and testing procedures

We do keep track on individual testing standards and testing procedures for you. Using our local testing laboratory partners, we are able to be fast and flexible. We do offer the following testing procedures on a regular basis:
Positive material identification
Pressure tests according to factory standard or customer specification
Emission-test according to ISO 15848-2
Tests regarding the painting of valves (coating thickness measurement, adhesion testing and others)
Valve vacuum tests
Testing of cleanliness for valves in usage with oxygen
Notch impact test at specific temperatures
Factory acceptance test through third parties according to customer specifications
Special testing procedures

We do have many years of experience in handling the testing procedures of the following plant operators: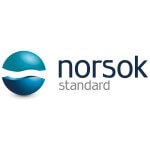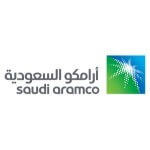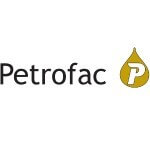 Close cooperation with TÜV

Because of our close cooperation with the TÜV we are able to conduct inspection and approval at our company at short notice. Other than the normal 3.1 certificate acc. to EN10204 we also offer inspection and approval through third parties such as Bureau Veritas, Det Norske Veritas or Germanische Lloyd.
On-site service

Our own field service in Germany and BENELUX enables us to be a flexible partner, that upon request can identify problems and develop solutions on site. No matter if a project meeting or a revision of a valve is needed: We are there for you.
Painting in specific color

You need your valves in a specific color or painted according to your specifications? We provide all valves in your desired color from one single source. Please contact us!
Contact us about the range of applications for industrial valves of your installation.
Custom made or standard
Search our products for a standard solution, or contact us for a custom-made industrial valve made just for you.